What is White Label eCommerce?: Selling White Label Products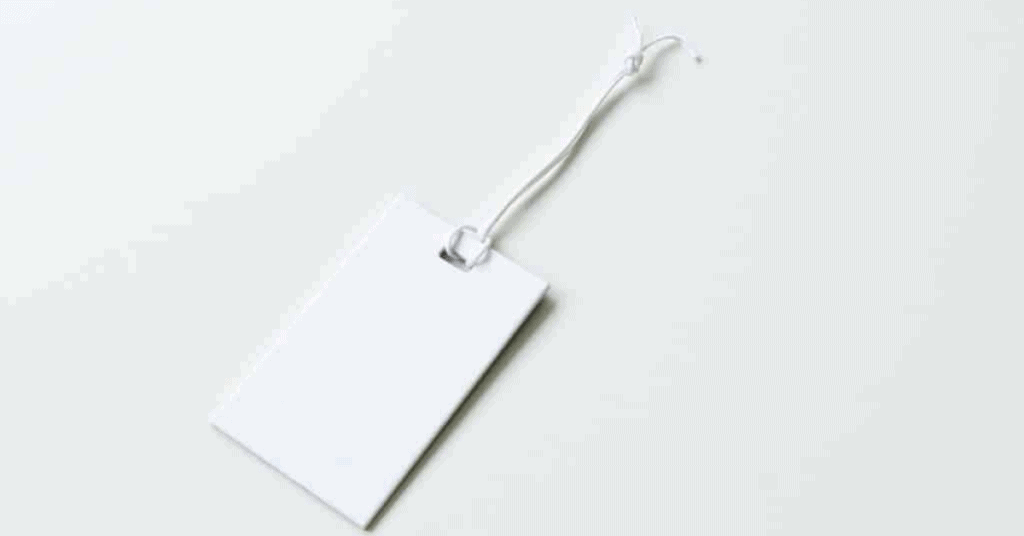 If marketing and building a strong brand are your forte, the white-label eCommerce business model might be the best fit for you. However, unlike many booming eCommerce models, this one requires you to already have a healthy, recognizable brand.
What is White Label eCommerce?
White label eCommerce involves a unique partnership between two companies that work together to bring a single product to market. The manufacturer will create the white label product being sold but provide no elements of branding. The other party (your company) will then need to focus on repackaging, branding, marketing, and selling the product.
This is different from private labeling. In the case of a private-labeling partnership, the manufacturer creates an exclusive product for a specific retailer.
The key word here is "exclusive." You do not have this same level of exclusivity when running a white label eCommerce business. You are, in fact, competing against other companies slinging the exact same product — but with different branding.
White labeling tends to be a successful venture for a company when they are able to cash in on their strong reputation and consumer awareness, selling the product for more than the manufacturer could have.
This means that the white label eCommerce business model is all about your brand.
Advantages of the White-Label eCommerce Model
The advantages of many other eCommerce models (like low barrier to entry and low overhead with print-on-demand and dropshipping) are not necessarily true of the white-labeling model. However, there are various reasons it continues to be a viable and attractive approach for companies.
Easy to Enter New Markets
The most significant advantage of the white-label model is that you can easily expand into new markets.
For example, imagine that you run a sports shoe company, but you see market potential in sports sunglasses.
It would be a significant undertaking to start manufacturing your own sunglasses. Instead, you can team up with a company that is already producing unbranded sunglasses.
By leveraging your brand name, you can increase the perceived value of the generic sunglasses after branding and repackaging them.
Faster Innovation
Because the manufacturer is entirely focused on developing and improving their product, you can often bring innovative product changes to market faster than your competition. However, you'll want to remember that some competitors (others using the same manufacturer) will have access to this innovation at the same time you do.
Increasing the Value of Your Brand
White labeling can also help you increase the value of your brand — when you team up with the right manufacturer.
As long as the product meets customers' needs and demands, you will rake in all the positive things that result from it (even though you didn't make it). Of course, this puts a lot of pressure on you to partner with the right manufacturer from the onset.
Banking on an Established Customer Base
Often, when companies look at a white-labeling business model, it's with focus on a tangential market. These are markets that compliment what you are already producing.
For example, if you make fishing poles, expanding to other fishing gear under your brand name could make a lot of sense.
The advantage, in this case, is that loyal customers who already respect your brand for its fishing poles will be willing to pay more for other fishing gear with your logo on it — they won't realize that someone else is in charge of production.
However, don't think of this as a bait-and-switch. You are still choosing a manufacturer that you believe upholds your values and ideals of quality.
Disadvantages of the White-Label Model
As with everything, there are tradeoffs. For some businesses, the costs associated with banking on a nonexclusive product are not worth it.
Inconsistent Product Quality
The primary issue that brands face when using white-label products is a lack of consistency in the products themselves. You certainly have your own method of ensuring the quality that has made your brand well respected.
The company creating white-label products for you might operate with a different philosophy and system for ensuring quality. If their practices do not align with your own, there could be issues with consistency in the quality of your products.
Potential Increased Liability
The bottom line is that your name is literally on the product. This means that when the product rocks, you get all the praise. However, you might be on the hook for any issues people have.
Issues with white-label products can cause significant damage to your brand name and also lead to legal issues. The possibility of litigation is very real if your manufacturer is creating the products in parts of the world with limited regulations.
You've Got to Be Big
Another downside of this ecommerce business model is that you already have to be a fairly established brand to find success. White labeling isn't the path forward for smaller brands and entrepreneurs getting a company off the ground.
Remember, the idea is to use your already strong brand name to increase the value of a generic product — that's hard to do if nobody has heard of your company.
The Tools You Need for Selling White Label Products
When branching into a new market with selling white-label products, it all comes down to your website, marketing, and customer service. Thankfully, there are a plethora of tools and WordPress plugins that can help you optimize your white-label eCommerce business.
On the marketing side, you can rely on one of several established all-in-one market platforms. For most white-label businesses, this means sticking with whatever you already have (no need to train your marketing team on a new system).
However, if you don't have a program up and running yet, check out HubSpot, MailChimp, or SharpSpring.
Before you start funneling prospects to your website, make sure that it's optimized for closing deals.
In today's market, customers expect quick replies to their questions — no matter where they are in the world or what time it is. The best user-experience solution to this is chatbots. Artificial intelligence (AI) has gotten to the point that chatbots are fairly adept at understanding customers' questions and providing relevant answers.
Even after a prospect has selected your white-label product and put it in their cart, the battle is not over — not yet. A wild 69% of carts are abandoned before a user makes a payment.
The best way to tackle cart abandonment is through a quick checkout process. It's less time for something to distract them or change their mind.
An easy way to improve the online shopping experience involves implementing our Quick Checkout WordPress plugin. Users have found that the plugin increases conversion rates, improves checkout flow, and reduces checkout time.
You'll also want to consider plugins that allow you to set up conditional checkouts, disable shipping fees when free shipping is available, and restrict purchases by country (you want to stay on the right side of the law!).
Final Thoughts: What is White Label eCommerce?: Selling White Label Products
Selling white label products lends itself to savvy eCommerce marketing entrepreneurs who have already created a recognizable brand. By using this business model, you can keep your costs relatively low as you expand into a new market.
However, this model is the least optimal system for startups that have yet to create a loyal customer base.
Even with a strong brand, you need to focus your marketing efforts on developing more leads — and converting them. Doing this will require your website to be constantly updated and optimized.
Talk to the eCommerce experts at Amplify Plugins to see how our plugins can increase your white-label product conversation rate.