What is Print-on-Demand? How to Crush this Ecommerce Model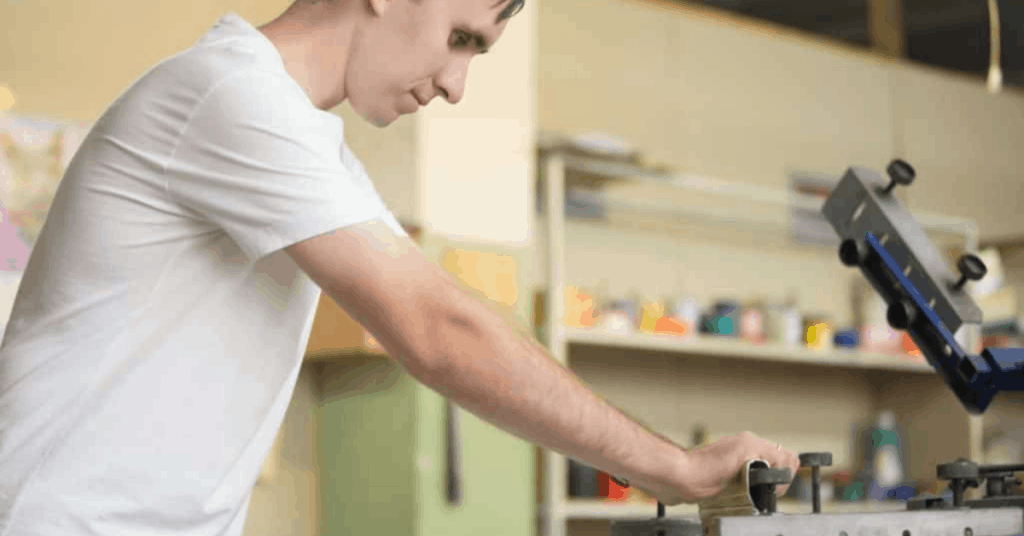 One of the fastest developing fields of ecommerce is print-on-demand.
But what is print-on-demand?
The print-on-demand eCommerce business model allows you to avoid producing a product until after someone has paid for the goods. It can be used to create all sorts of custom-branded products including hats, yoga mats, wall art, bags, t-shirts — and so much more.
Although the print-on-demand business model goes far beyond t-shirts, that's often what folks think of when they first hear the term "print-on-demand". And it's a reasonable association given the fact that a Credence Research report expects the custom t-shirt printing market to exceed $10 billion by 2025.
However, no matter what sorts of products you plan on selling through your ecommerce print-on-demand business, you'll want to consider the pros and cons of the model before jumping into the fray.
Let's dig in deeper to more fully answer the question, "What is print-on-demand?"
The Advantages of Print-on-Demand
The advantages of the print-on-demand business model are myriad, which is why so many first-time entrepreneurs decide to start developing their skills with such an ecommerce business.
The biggest pro for print-on-demand is that it is a low-cost business model.
You save money in two different ways when you start this kind of business:
The first round of savings comes when you launch the company, because you don't have to purchase any of your merchandise until a consumer places an order. This can save you quite a bit compared to a more traditional retail business model.
On a related note, the second way your business saves money is through the low overhead of ongoing store management. Unlike a brick-and-mortar store, you don't have to store your inventory onsite. This means fewer overhead costs.
Realistically, your overhead costs will mostly be associated with website maintenance.
Ironically — given the fact that you technically don't have to hold inventory — another benefit of the eCommerce model is your ability to offer an extensive product range.
This works because you don't have to purchase any products ahead of time. So, if you're able to create a product for a niche market of a few hundred people, it will still be profitable for you — you'll just need to come out with new niche products often to keep your business in the black.
Additionally, it's easy to integrate a print-on-demand business with Shopify and other eCommerce platforms.
The Cons of Print-on-Demand
Not every aspect of the print-on-demand model is ideal. In fact, for some businesses it's just not a good fit.
One of the most significant issues with entering the print-on-demand market is the competition. The market is flooded for many of the same reasons that you might be attracted to it: low barrier to entry, low overhead costs, and the relative ease of setting up shop.
To make yourself stand out in such a crowded market, you'll need some slick marketing chops and need to be dialed into the needs and desires of your target demographic.
Another con of the business model is that you have less control over the shipping and handling of your products. You can't conduct a final quality check of your own because production is entirely handled by a third party.
You just have to hope that the company you've teamed up with hasn't let you down.
Another downside to print-on-demand companies is that the products shown on your eCommerce site are only mock-ups — they aren't the real thing. Sometimes this results in customers with expectations that are not matched by the reality of the product. You risk being burned online via customer reviews if this happens.
Tools You Need for a Print-on-Demand Business
For the print-on-demand business model to work, your website must be top-notch.
A study by Corra revealed that nearly 70 percent of online shoppers will start shopping around after encountering a poorly designed menu, weak search capabilities, and products buried behind too much branding.
Like nearly every eCommerce model, print-on-demand businesses must have quality websites and the right marketing tools.
Some of the best tools for your print-on-demand business will be WordPress plugins that can be integrated directly into your website. There are plugins for auto-updating customer's carts with purchase changes, helping customers find the cheapest shipping option, and creating conditional checkout fields.
A smoothly running checkout page is of the utmost importance.
According to research by the Baymard Institute, 23% of cart abandonment during checkout is the result of processing that takes too long or is too complicated. The right WordPress plugins can help you lower your cart abandonment rates.
Other tools you'll need for your print-on-demand company will focus on brand identity, design, marketing, and conversion rate optimization.
Print-on-Demand Companies That Are Slaying It
There are thousands of success stories about print-on-demand entrepreneurs.
A pastor generated more than $200,000 through his company and gave 100% of the profits to projects serving the "poorest of the poor." Another company, Black Fathers Exist, is one of the highest performing print on demand companies on Printify with products that "shine a positive light on black fatherhood".
That's not to say these businesses didn't hit a few bumps along the way. However, with perseverance and the flexibility to adapt to consumer needs, these entrepreneurs carved out a very profitable niche in the market.
Final Thoughts: What is Print-on-Demand?
What is print-on-demand? By now, you know that's it's a viable business model with the right approach.
Without a doubt, the print on demand business model is one of the best for green entrepreneurs with a creative flair. The low cost to get started and low overhead for this particular eCommerce model will allow you to get your business off the ground without putting your financial future at risk — either through a loan or personal assets.
Of course, for your business to get the traction you need in the crowded print-on-demand marketplace, it's vital to have the right tools in your toolbox, including WordPress plugins from Amplify Plugins. These tools will help you establish a brand that resonates with your target market, focus your advertising on moving buyers down your sales funnel, and ensure customers are able to check out with ease.
Contact the WordPress ecommerce plugin experts to see how our tools can help your print-on-demand business grow.