How to Make Money Dropshipping: A Beginner's Guide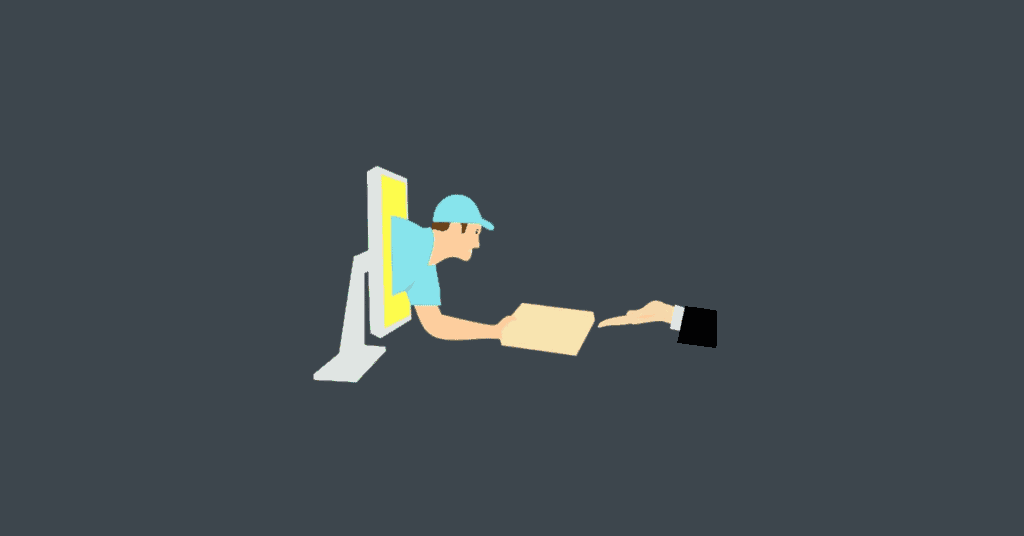 A successful dropshipping company relies almost entirely on top-notch market research, marketing campaigns, and its website.
This is because — unlike the print on demand business model — you're not even designing a new product. Instead, you're helping an existing product get to the people who need it or want it.
The way the dropshipping business model functions is that whenever a customer purchases an item on your eCommerce site, your business automatically acquires the item from a third party that ships it directly to the customer. You never see or touch the item.
This order fulfillment method has some enormous benefits including low startup costs, but it also has its limitations. Before you invest anything into your dropshipping business, you should have a handle on the pros, cons, and what tools you need to make your company a success.
Let's dig in deeper regarding how to make money dropshipping:
Advantages of the Dropshipping Business Model
Many of the advantages of dropshipping are the same as those you'll find with the print on demand model. The fact that there are a myriad of benefits is why so many people new to the business world — yet ready to get their feet wet — start with this eCommerce model.
Perhaps the most significant benefit is the fact that you don't need to maintain inventory, which results in a very low startup cost for your business. For traditional retail companies, purchasing stock and housing that inventory are the two largest stumbling blocks when it comes to startup costs.
You don't have either of these when you dropship.
Most of your startup costs are going to be focused on website development, software-as-a-service products (SaaS), and marketing. Once your business is up and running these continue to be your only real costs, which means an insanely low overhead for your business.
Due to the low costs of startup and low overhead, a dropshipping business is low risk, which makes it perfect for first-time entrepreneurs who are still trying to figure out how to make money with dropshipping.
Another major advantage of dropshipping is that you can provide a wide range of products. For a traditional retail company, adding products to your inventory increases financial risk. However, with dropshipping, you don't buy anything until a customer does — so, you're off the hook for the upfront cost.
Those are the same sorts of advantages you would have if you started a print-on-demand company. However, the most noticeable difference between the two — which can be a huge boon for you — is the fact that you don't have to design anything. This difference can be huge if you're not feeling creative or inspired with regard to the product side of your business.
Dropshipping Isn't Free Money: There Are Downsides
Though dropshipping is a fantastic eCommerce business model, there are some genuine downsides to the system.
The low startup cost and low overhead have led to a highly competitive market. So, despite the risk being low, it can be very difficult for your business to get traction in a market that is already flooded with similar products being pushed on consumers in similar ways.
In addition, you're also going to deal with low profit margins. This means that in order to keep your business in the black you need to move lots of product and keep your eyes out for any opportunities to increase these margins — such as through AliExpress or a similar supplier.
The other major drawback to dropshipping is that you have no control over the supply chain. This means that when a customer orders a product, you can't ensure that it's exactly what they want and that it is of reasonable quality. You're stuck hoping that your supplier is doing the right thing while also preparing to handle customer complaints.
Along these same lines, there can be legal issues with regard to suppliers illegally providing copyrighted material in your name. Think fake Gucci bags.
Thankfully, you can steer clear of this particular problem with a strong dropshipping agreement contract.
Get the Right Tools to Keep Your Dropshipping Business Going
Your dropshipping success is going to boil down to how well your website functions and how good your marketing is. So the tools you'll need are mostly focused on market research, marketing, and WordPress plugins for your website.
For market research, one of the best, free products out there is Google Trends. This tool can be used to help you identify trending and niche products that potential customers are searching for online. Google Trends will not only provide search volume but can also help you assess the competition and optimize your keywords in your advertising campaigns.
Additionally, Google Trends will help you identify seasonal trends so you can adjust which products you're pushing through your marketing. Brian Dean of Backlinko can help you parse through the data around trending topics with his free newsletter, Exploding Topics.
If you're using AliExpress as the supplier for your dropshipping business, it's absolutely necessary to get your hands on AliTools.
This tool will allow you to extract every detail about any products that have high-profit margins or high-search volumes. It was created specifically for entrepreneurs who are ready to launch their dropshipping business.
Though many tools designed to support dropshippers are focused on the market-research side of the business, you'll want to make sure you don't neglect using those that will help clinch sales once users are on your site.
This includes key WordPress plugins that can help with fast checkouts, shopping cart auto-updates, and conditional checkout fields.
Final Thoughts: How to Make Money Dropshipping: A Beginner's Guide
Despite the nearly saturated dropshipping market, there is still room for entrepreneurs who are ready to use every tool necessary to make their ecommerce business model a success.
No, you won't create a brand that anyone will remember. But you do have the chance to create a company that turns a significant profit without putting yourself at serious financial risk.
Of course, the key is to use the tools on the market that are designed to help you learn how to make money dropshipping. Without them, there's no way for your business to break into the market despite the low cost of entry.
As you start building your WordPress website, reach out to the eCommerce plugin experts at Amplify Plugins to learn how we can help you cash in on your dropshipping goals.