Working That Wholesale eCommerce Model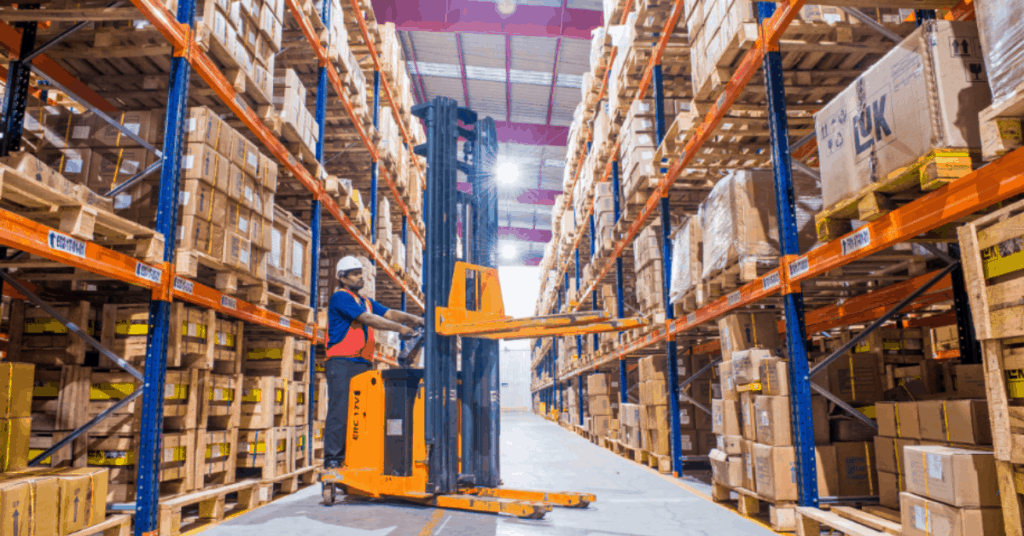 When you're establishing a wholesale eCommerce business, you are diving straight into the B2B world. Unlike most eCommerce models, which rely on delivering specific goods and services directly to the final user (B2C), the wholesale system has significantly different advantages and disadvantages.
Similar to dropshipping, the wholesale model outsources part of your business. However, instead of outsourcing the product procurement and shipping, you're mostly outsourcing marketing.
Fundamentally, you are working as the middleman between a supplier and a retailer. You can do this because the average online retailer (especially small to medium enterprises) struggle to work directly with a supplier or manufacturer — they simply don't do the volume of business necessary to justify the investment of time.
This is where you step in and take your cut. By working with several smaller retailers that need the same products, you can mass order (at a reduced price). Then, you redistribute those goods in quantities that allow the retailers to turn a profit.
The B2B market is rapidly evolving toward a heavier reliance on eCommerce. In the past, B2B retailers mainly used the internet to offer a painful maze of product spreadsheets that required faxing and multiple phone calls to place an order.
Retailers are no longer willing to deal with that level of hassle. According to Shopify, nearly 75% of B2B buyers prefer making their purchases online instead of through a sales representative.
According to Forrester Research, B2B eCommerce should account for 13.1% of all B2B sales in the U.S. by 2021. This might not sound like a big slice of the pie, but it's roughly $1.2 trillion.
This has created enormous opportunities for companies to enter B2B markets and undercut legacy companies. The B2B game is all about buying from manufacturers in huge quantities, then selling to retailers at a reasonable price. Legacy companies know this as well as anyone.
So, your edge has to take the form of a savvy, well-developed online presence and user experience.
The Advantages of Wholesale eCommerce
The primary advantage of a wholesale eCommerce model is working with huge volumes. The idea is to move as much product as you can. By offering discounted rates to retailers (because you are getting better prices due to bulk purchasing), you can quickly build strong partnerships.
Nurturing and maintaining these partnerships is fundamental to your business model because you'll be working with only a handful of clients rather than the thousands you have to deal with as a B2C enterprise.
If you're running your wholesale business well, one of the other primary advantages of this ecommerce business model will be your retention rate. Unlike end-users, your clients will need to restock their shelves with your products — at least if they're any good at what they do.
Another reason some entrepreneurs are drawn to the eCommerce wholesale model is that there is less of a hassle in terms of dealing with consumers. Fewer clients means you can spend more time taking better care of them instead of splitting your time among thousands of needy people — and all their mindless noise.
By working in B2B, you'll also benefit from a higher conversion rate. According to Forrest Research, B2B buyers aren't going to approach you until they are 65-90 percent of the way through the purchasing journey. This often means there's less for you to do to get them to the finish line and convert them.
The Disadvantages of Wholesale eCommerce
Though there are some serious advantages to going big with your wholesale eCommerce business, there are some serious hurdles you'll have to jump to make it work.
Unlike a lot of eCommerce business models, you need a significant amount of capital to get into the wholesale game. You need to be able to buy in bulk, which costs money.
The more you can buy, the better deal you can get from the manufacturer, which gives you an edge on your competition when it comes to offering a competitive price — it can be a vicious cycle that can run your business into the ground if you're not careful.
Overhead is another bullet that you can't dodge. Not only do you need to buy in bulk — you need somewhere to store everything you're buying before shipping it to your retailers. These costs add up and result in more overhead than your average eCommerce business.
Stiff competition is also one of the issues you'll have to navigate. Because there are fewer customers in B2B compared to B2C, you have to work harder to secure their business and maintain it.
The Tools You Need for Wholesale eCommerce
The B2B landscape has been transformed by supply chain management software and apps, which increase efficiency. To compete in the modern marketplace, you'll need to take advantage of automated tools that allow you to quickly make purchases, monitor stock, and process transactions.
When it comes to warehouse management software, you can't go wrong with any of the top contenders:
These programs provide a cloud-based platform that keeps track of stock information, warehouse inventory, orders, and returns.
Your website will also need to provide an optimal user experience with a slick design and the functionality that comes with having the right WordPress plugins.
According to a McKinsey survey, when restocking, nearly nine out of 10 people prefer self-service tools over working with a sales rep. This is a strong indicator that you should invest in user experience technology and your website.
A smooth user experience on your website requires the right plugins. These include plugins that are capable of disabling shipping methods when free shipping is available, restricting purchases by country (you want to keep your company legal), and allowing your clients to quickly check out.
Final Thoughts: Working That Wholesale eCommerce Model
The rewards for working in B2B are enormous and your business can grow rapidly. There is also more stability in B2B than you'll find elsewhere due to the high retention rate and on-going contracts.
To be a contender in the eCommerce B2B market, it's essential to optimize your website to boost customer acquisition. You will be battling to get your slice of a smaller customer base than if you were a B2C company. So, you need to take advantage of every tool you can.
Because you will eventually hit limitations with regard to how low you can go with your prices, it's vital that you optimize your user experience.
Talk to the experts at Amplify Plugins to discover how to boost your bottom line by creating a better user experience on your eCommerce website.