WooCommerce Local Pickup: How to Implement a Contact-Free Delivery Option on WooCommerce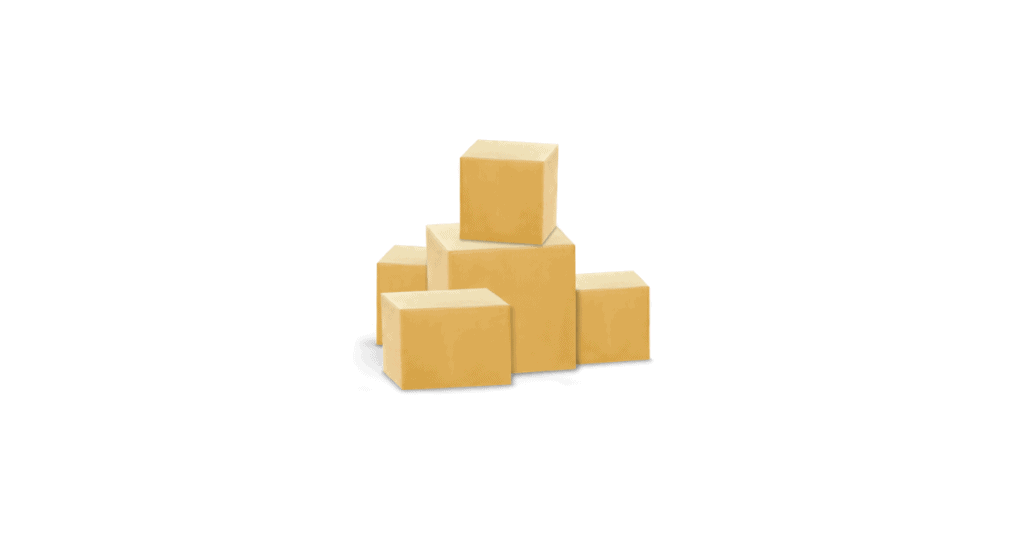 Across the board — from food to furniture — there has been a global increase in online shopping. This greater dependency on online purchases comes from our new hyperawareness of the possibility of viral or bacterial infections.
To avoid potential contagions, many avoid shopping in high-density areas, such as malls and grocery stores. However, even when buying online, there is still the issue of contact with delivery drivers.
WooCommerce local pickup options aren't enough.
Rushing in to mitigate this concern, some companies have rolled out contact-free delivery options.
If your company uses a WordPress site, you can make contact-free delivery an option for your customers with Leave At Door For WooCommerce from Amplify Plugins.
What is Contact-Free Delivery?
Prior to 2020, few people thought twice about opening their door to the delivery guy, grabbing a pizza, and signing a receipt. That's all changed.
Yes, most delivery personnel are now taking extra precautions (such as wearing gloves and masks) to minimize contaminating deliverables. But delivery drivers usually serve a variety of communities and make contact with a lot of people each day. This makes them relatively high-risk individuals.
However, with contact-free delivery (also known as no-contact delivery), you can request that your package or takeout order be left outside your door. That way, you don't have to come in direct contact with the person delivering it.
The Benefits of Contact-Free Delivery
Contact-free delivery isn't just about increased sanitation and mitigating risks — while enjoying maximum convenience.
Though the push for contact-free delivery came as a response to the 2020 pandemic, its benefits go far beyond the mitigation of that particular virus.
According to the CDC, tens of thousands of Americans die from influenza every year. Contact-free delivery provides customers with an extra layer of protection from the flu, as well as other diseases.
Of course, most people don't die from the flu. But it does slow down countless thousands of Americans every year, leading to decreased productivity and health.
By offering contact-free delivery, you are letting both your customers and your delivery drivers know that you take their health and safety seriously.
Additionally, some people cringe at the idea of having to engage with strangers. An interaction with a delivery person may be straightforward for most, but it can be a source of severe anxiety for others.
Even the simplest social situations can be mentally and emotionally exhausting for some people — or really anyone at the end of a tough day. Though such individuals might comprise a minority of your consumers, it's easy enough to offer contact-free delivery to set their minds at ease.
Examples of Contact-Free Delivery
For most businesses, protecting customers and offering in-demand services is important. Several food delivery services have already moved toward providing contact-free delivery options.
GrubHub, UberEats, and DoorDash are all offering no-contact delivery options for customers who want restaurant quality food, without the restaurant crowds.
In fact, when WordPress plugin developer and founder of Amplify Plugins, Scott DeLuzio noticed the "leave at door" option when ordering from a local restaurant, it sparked the idea for the Leave At Door For WooCommerce plugin.
What is Leave At Door For WooCommerce?
Amplify Plugins created the Leave At Door for WooCommerce plugin to serve the large number of e-commerce companies that use WooCommerce.
"There are probably a good number of local businesses that are struggling these days," DeLuzio said when reflecting on the impacts of the 2020 pandemic.
"Their customers are probably very concerned with the virus and maintaining social distancing, so if something like this plugin can help them out, even in a small way, I'm happy to have been able to put it together for them."
The Leave At Door plugin (designed exclusively for WooCommerce) adds a checkbox option to the ordering process. By ticking the box, the customer is requesting that their package be left at their door.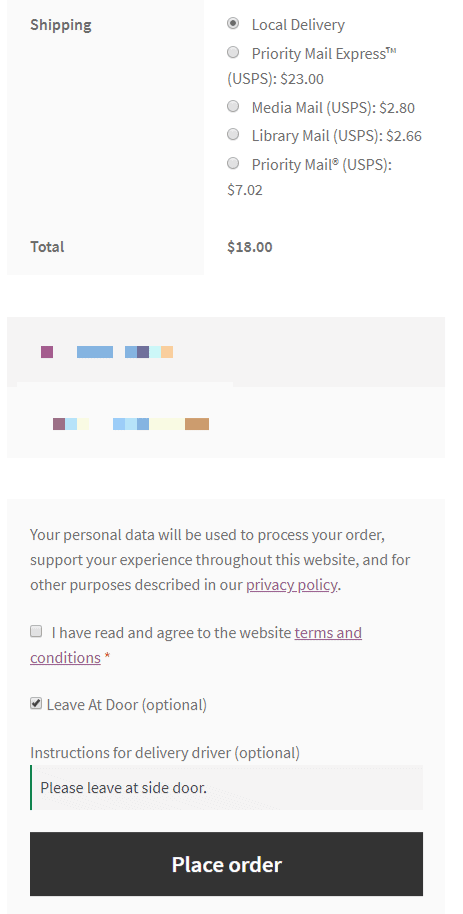 Selecting this option will also pull up a text input box where customers can leave any additional instructions. This is information primarily for the delivery person, like notes about where to leave the package or to ring the doorbell when it's arrived.
Whatever the additional information is, it will show up in three places:
Below the billing address section of the admin order edit screen
On the order email, below the order table
On the order invoice
If you want to add this information in other places, it's possible to do so by adding the plugin's function to your template.
Additionally, you can display the "leave at door" checkbox on the checkout page by specifying it in the plugin's settings. Depending on the nature of your business, this is a nice option in addition to the use of WooCommerce shipping plugins.
WooCommerce Checkout Add-Ons: How to Install Leave At Door For WooCommerce
Installing WooCommerce checkout add-ons like the Leave At Door For WooCommerce plugin is easy and painless.
Start by downloading the archive and unzipping it in wp-content/plugins or installing it via Plugins > Add New.
Then, go into the Plugins menu in WordPress and activate it.
In your WordPress dashboard, click on WooCommerce > Settings > Shipping tab > Leave At Door.
Finally, make sure you select the shipping method(s) that you want the "leave at door" option to be available for.
For instance, if you will be using FedEx to ship a client's package, you probably won't have to worry about offering the "leave at door" option, since that is the default expectation.
Final Thoughts: WooCommerce Local Pickup: Implementing Contact-Free Delivery
Contact-free delivery has become vital to e-commerce store operations since the threat of the 2020 pandemic forced everyone to stay at home.
However, as consumers get used to the ease and safety of minimal contact with delivery personnel, it's likely that the option will continue to be relevant for years to come.
By installing the free Leave At Door For WooCommerce plugin on your e-commerce website, you are showing respect for your clients. You are also opening your doors to consumers who would otherwise shy away from making a purchase — whether it's due to anxiety about sanitation or interacting with the person delivering their goods.
Download the free Leave At Door For WooCommerce plugin today and offer your customers even more flexibility than a WooCommerce local pickup option could on it's own.