How to Use Gated Content for Profits and Leads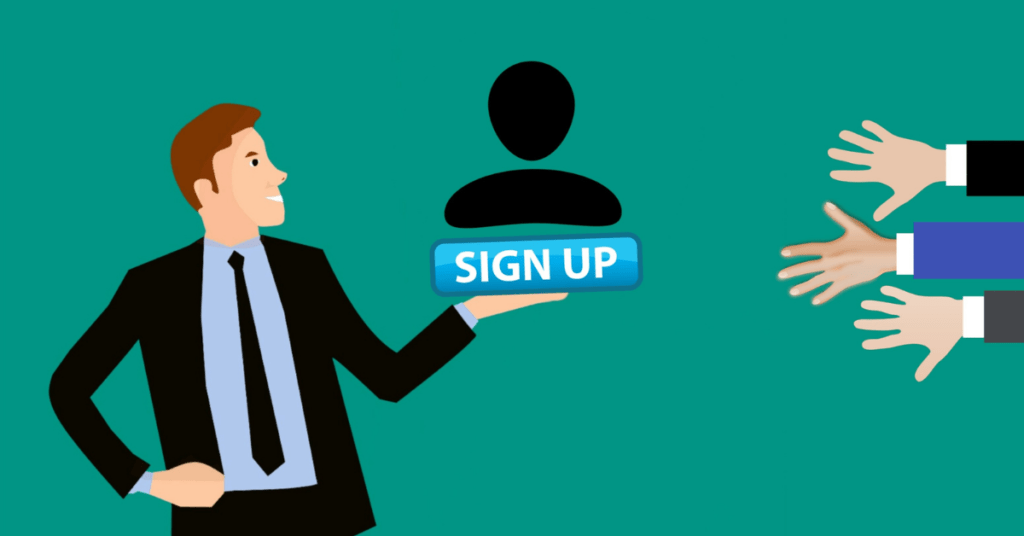 Gated content is like anything else that sits behind a gate — safe, valuable, and exclusive.
Items people already want become even more attractive when they are gated. In the virtual space, creators can make their e-learning material, videos, lessons, or e-books more appealing and lucrative by gating content.
Depending on the goals of your business, sharing evergreen or livestream content behind a virtual gate can be used to generate additional revenue or leads.
But first, you need to have an in-depth understanding of what it is and how to optimize your website accordingly.
What is Gated Content?
Simply put, gated content is content that isn't accessible to everyone.
When people hear about it, they immediately associate it with subscription e-commerce sites. Though this provides one example of it, not all gated content requires members to pay for access.
Gated content can also be used for lead generation. In these situations, a user needs to complete an online form providing their name, email, and other relevant information before they're granted access to your content. From there, prospect information can be passed on to your marketing and sales teams for further action.
Alternatively, you can establish other triggers for unlocking your content, such as social media follows or email list signups.
The Pros and Cons of Gated Content
There has been a long war waging between inbound marketers for and against the use of gated content. Some believe that the pros of gated content outweigh the cons, while others believe the gates should be torn down to increase access to content.
The primary advantage of creating gated content to generate leads is that it functions as a filter. The users who are willing to provide personal information to get access to your content are higher-quality leads than the average person who clicks on a link and scans an article.
Additionally, if the content is unique and useful enough to your target market, it can result in an additional revenue stream, in addition to increased email signups.
The primary concern around using this tactic is the impact that it has on your search engine optimization (SEO). If a person can't access your content without making a payment or filling out a form, search engine spiders similarly can't crawl and index your content.
There is a way to prevent your gated content from withering on the vine. Simply offer a robust array of pre-gated content that will help your business show up in relevant queries.
Insightful and useful pre-gated content is a vital complement to a gated content marketing strategy because it meaningfully improves your SEO. It also helps people decide if your gated content will be worth it before they provide their payment or personal information.
Lastly, it works as a powerful segmenting tool for your email marketing campaigns.
Knowing which gated content a person originally signed up for allows you to nurture that lead in a more personalized way. Segmented email marketing campaigns can increase your revenue by as much as 760%.
It can certainly be a boon for your business. However, to find success, you need to create high-value content both in front of and behind the gate.
How to Gate Content
There are many ways to gate content. For e-commerce sites built on WordPress, several membership plugins allow you to customize how your content is restricted.
The top gated content plugins are:
Of course, for high-value content (such as e-books or white papers) you can ask visitors to subscribe to your email list.
To gate content behind an email list signup — or any other type of contact form — you can use the Contact Form 7 Gated Content plugin, which is an extension of Contact Form 7. This plugin only shows the download button for your content after a visitor has filled in a contact form.
Using it in this way allows you to generate leads that can then be nurtured and moved down your sales funnel. However, to successfully convert these leads, you'll want to integrate several other plugins with your WooCommerce website.
To lower cart abandonment rates, you'll want to ensure a quick checkout with Amplify Plugins' Quick Checkout plugin, as well as our Disable Shipping Methods When Free Shipping Is Available plugin.
The Conditional Free Product For WooCommerce plugin is also worth considering. The free product can be something as simple as an e-book or other high-value content for customers who make purchases over a certain amount.
Final Thoughts: How to Use Gated Content for Profits and Leads
Though gated content is sometimes demonized by inbound marketers desperate to generate as many leads as possible, it can be an incredibly useful tool for your company with the right situation and setup.
Done well, it allows you to generate higher-quality leads, resulting in more conversions and an improved return on investment. However, done improperly, it can sink your site on search engines, preventing anyone from finding you.
The key to success involves creating a healthy mixture of gated and pre-gated content. By doing this, you can crush the SEO game while still earning leads (or money) for your most prized e-books, videos, and other related content.
Learn more about what plugins will take your e-commerce store to the next level by talking with the experts at Amplify Plugins!