How to Create a Delivery System for Your Business with GravityView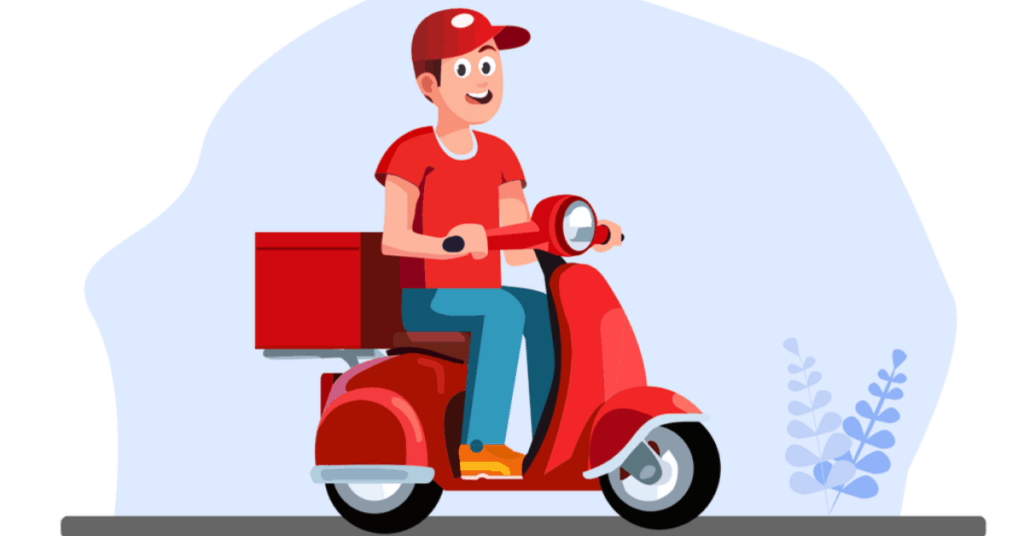 One of the many lessons learned in the United States during the COVID-19 pandemic is how fragile the country's supply chains are. Though you might not be able to have full control over your supply chain, you can build a delivery system that best supports your business for years to come.
It's nearly impossible to compete at a national level with USPS, UPS, or FedEx. But, at the local level, your delivery system can give you an edge on the competition.
This is especially true if you're a nonprofit organization or are providing a nonprofit service to your community. In those situations, you can rely on volunteers to handle your deliveries — rather than spending money on shipping costs.
An online delivery system specifically designed for your business can also allow you to deliver goods that you can't send through the mail, such as hot meals from your restaurant.
By having a clear understanding of how a delivery system can improve your bottom line and how to create a delivery system, it's possible to take your business to the next level. Implementing such a system also means you're a whole lot less dependent on third-party companies (and the rest of the world) to get your goods to customers.
Let's dig into how to start a delivery service.
Why You Need a Delivery System
According to Forbes, delivery service apps have completely disrupted the restaurant industry. Custom delivery services are also making waves in the world of e-commerce.
Part of this is due to the surge in third-party delivery services being offered, such as Grubhub, DoorDash, Postmates, Uber Eats, Instacart, and Shipt.
At publication, 85% of delivery service users say they are "more likely" or "just as likely" to use the services in the future. So, we can expect to see this sector to continue to grow in leaps and bounds.
For e-commerce businesses, the need for customized delivery services is just as important as online shopping numbers continue to climb.
By the end of 2020, the online shopping market is predicted to reach four trillion US dollars. Already, according to NPR, 69% of Americans have done some shopping online in 2020, with about 25% making an online purchase once a month.
According to Statista, within the U.S., 91% of the population is expected to be converted to online shopping in 2023. With this continual boom in online shopping, the pressure is on for e-commerce businesses to ensure deliveries are accurate and timely.
There are two primary solutions: pre-existing third-party delivery systems and creating your own custom delivery system.
Use a Third-Party Delivery System or Create Your Own?
Numerous specialized third-party delivery systems have gotten traction in 2020, thanks to an increased need for delivery options.
Most of these delivery systems have focused on the restaurant industry. Depending on your business model and the products you're selling, you'll want to weigh the pros and cons of creating an in-house system versus a third-party delivery system.
The primary advantage of a third-party delivery system over an in-house system is that using a third-party system allows you to outsource a bunch of the logistics involved in delivery so that you can focus on the core tasks required for operating your business.
However, when you outsource any part of your business, you are giving up some level of control. In some cases, losing that control can seriously impact customers' experiences.
A huge advantage of creating your own delivery system is that you can create a streamlined system that meets your customers' exact needs based on your own market research. It also allows you to create more brand loyalty by maintaining positive brand awareness.
Don't forget that for many e-commerce businesses, the only human interaction a customer will have with your brand is when someone makes a delivery to them on your behalf.
Lastly, an in-house delivery system can increase your profit margins — over the long run. In the short term, the costs of establishing a delivery system can be daunting, especially if you're going all-in with regards to purchasing vehicles, hiring drivers, and so on.
However, as more businesses shift toward service-oriented models, there has been a notable increase in available delivery solutions. This means that you don't necessarily have to jump into the deep end with an in-house system.
Instead, you can blend several delivery systems together, staffed by available workers in the gig economy, to create a system that best serves you and your customers.
Demands on Delivery Systems
Customer expectations and demands on fulfillment services are putting serious pressure on companies — especially smaller businesses.
Amazon spent an estimated $35 million on shipping in 2019. Clearly, Amazon has played a huge part in modifying customer expectations — during 2020, it's estimated that 65% of retailers will offer same-day delivery.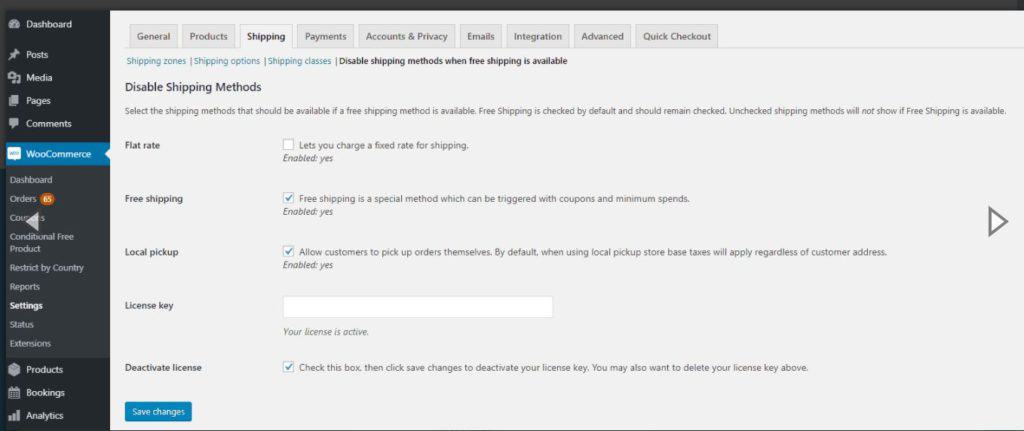 One way companies are reducing their overall shipping costs is by establishing free-shipping thresholds. By doing this, you're able to increase your average order values.
By adding Amplify Plugins' Disabling Paid Shipping Methods When Free Shipping Is Available plugin for WooCommerce, you can automatically disable paid shipping methods when free shipping is available.
Free shipping can be triggered by Disabling Paid Shipping Methods When Free Shipping Is Available when a customer crosses a free-shipping threshold or through the use of a coupon.
This is particularly important because it also can reduce cart abandonment rates. Two out of three customers say that one of the primary reasons they abandon their shopping carts is because of either costly or delayed shipping.
How to Start a Delivery Service + Gravity Forms Examples
Your fulfillment system needs to allow you to take orders and to notify those in charge of making the delivery that it's "go time".
Redditch Borough Councillor Mike Rouse was able to do just that when he created a system to get much-needed services and supplies to community members during the COVID-19 pandemic — like prescription pickup for immunocompromised residents. Though Rouse has a robust background in IT, he recognized the need for a system that was flexible, user-friendly, and powerful enough to meet his constituents' needs.
So, Rouse tapped the power of Gravity Forms and GravityView.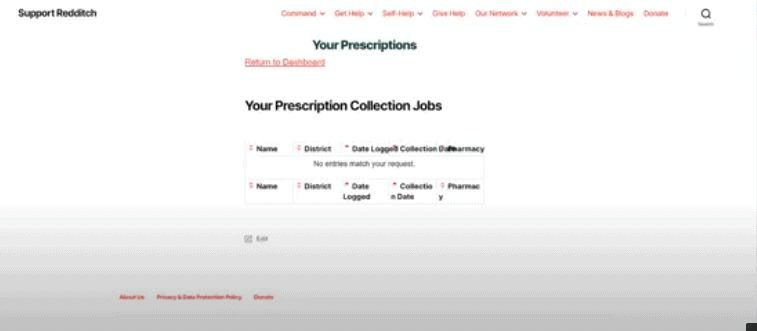 With GravityView and Gravity Forms, you can create a simple order form for your restaurant or e-commerce business.
Once the form is submitted, the order can be easily assigned to a delivery person. This is particularly effective in cases where the delivery person is required to pick-up the item from either a brick-and-mortar store, restaurant, or your own warehouse.
Once an assignment is made, the delivery person will get an email or Slack notification of the assigned task (depending on your setup).
The best part of this system is that it allows you to take advantage of the gig workforce. By doing so, you can minimize the costs of an in-house delivery service while still maintaining a vast amount of control over the user experience.
Also, through Gravity Forms paired with GravityView, it's possible to create a delivery personnel side of the system, where delivery workers can check their queue of jobs, find more information about any particular assignment, or contact you for more information.
Once you have Gravity Forms and GravityView set up, the delivery system will also allow you to look back at any delivery where there was an issue and see who was assigned the task, when they completed it, and any other notes attached to the delivery.
Final Thoughts: How to Start a Delivery Service with GravityView
With increased customer expectations about delivery services, there is more pressure on restaurants and e-commerce businesses. While third-party delivery services are the first to rise up and meet this demand, customers' insistence for increased personalization throughout the sales process makes them less-than-ideal solutions.
However, by combining Gravity Forms and GravityView with the gig economy, you can learn how to start a delivery system that allows you to get your products to your customers with all the branding and personal touches necessary to create loyal clients.
By integrating this delivery system using GravityView into your already robust WooCommerce site on WordPress, you can take full advantage of Amplify Plugins' various plugins to create an enhanced customer experience.
Try Amplify Plugins' "Disable Shipping Methods When Free Shipping is Available" plugin today.